VitaOne
Sale
Sale
Original price
$49.99
-
Original price
$49.99
VitaOne
A COMPLETE DAILY MULTIVITAMIN, PROBIOTIC, & DIGESTIVE BLEND
VitaOne is a complete daily multivitamin, probiotic and digestive blend that helps your body receive the essential nutrients it needs. VitaOne packets are designed for quick absorption — you don't even need water to use — giving you the freedom to take digestive health with you wherever you go.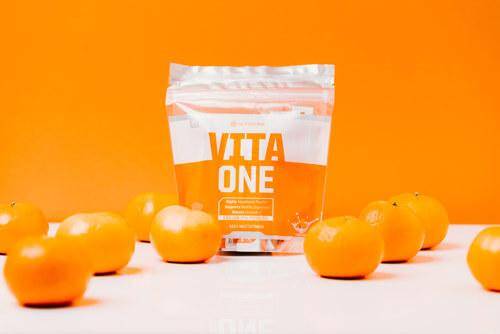 PROBIOTIC BLEND
To assist with gut health and inflammation, as well as support a healthy immune system.
DIGESTIVE ENZYME BLEND
Our combination of digestive enzymes provides a helping hand in the breakdown of carbs, plant fiber, lactose, fats, and proteins.
COMPLETE MULTIVITAMIN
Boost immunity, promotes bone growth and tissue repair, improves insulin sensitivity, and enhances mood.
FAST ABSORBING
VitaOne packets are designed for quick absorption — you don't even need water to us